Some Things That Happened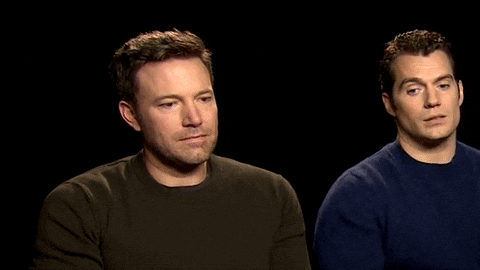 So turns out the new Batman vs. Superman movie is bad. Really bad. I haven't seen it, but that seems to be the general consensus.
So Ben Affleck and [insert name of the cute British guy with the deep voice who played Superman] are asked in an interview about these so-called "mixed" reviews. While [British guy] responds to the question, it's near impossible to not notice the despair on Ben's face. Note: Not using the term "despair" here lightly; he looks really sad. You gotta feel for the guy—especially after that Gigli fiasco.
For all you '90s kids, the show All That is coming back in April. And Amanda Bynes wasn't invited…whoops.
PSA: Snapchat face-swap and how much I hate it
I am taking a moment here to announce I'm absolutely certain Snapchat filters are from Satan.
I am not exaggerating. I want to yell at everyone who posts one or sends one to me.
Do not take that as license to send me a face-swap. DON'T DO IT.
Some Articles
A Millenial's Guide to Kissing
I first heard this listening to a podcast called Modern Love, where celebrities read essays from the "Modern Love" section of The New Yorker. I may love this just because it has the word "Millennial" in it, but it really is a poignant observation of how today's young adults handle relationships.
And, on a similar subject…
3 Dating Myths Christians Need to Kiss Goodbye
Seriously, just read it. Read it now.
What We're Watching
You know how some days you wake up before your alarm and aimlessly start scrolling through your phone? Well, one morning I found this at 7am on a Saturday. Let me tell you—it's stranger when you're only half-awake.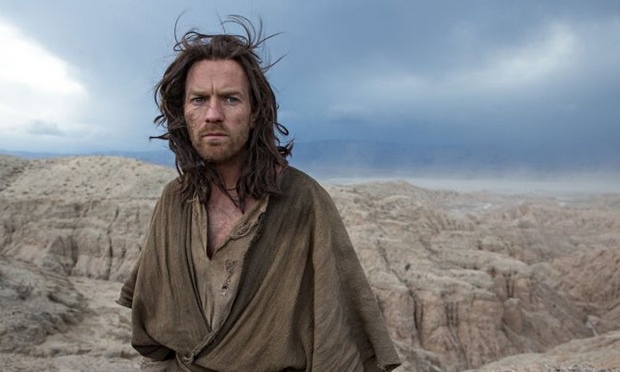 Side note (and possibly TMI): Ever since Moulin Rouge! I've always had a crush on Ewan McGregor. Needless to say, not sure how I feel about him playing Jesus.
Shonda Rhimes has done it again.
And by "done it again" I mean she wrote another show. It's OK. But I have an issue seeing the beloved Adam Braverman as a con artist.
The Office
If you haven't ever watched it, watch it. If you've already watched it, re-watch it. The show celebrated its 11th anniversary on March 24 and will never be forgotten.
Books to Read

I've learned several things from this book. The main lesson being not every "Bookstagram" review is true. After watching the trailer for the upcoming movie and reading several reviews I was ready to weep to such a moving story. No weeping occurred and I just hope the movie on June 3rd redeems the book. Reading this was like eating a double stuffed Oreo that was only slightly stuffed. I still ate it but what happened in between?
American Housewife by Helen Ellis
Dear Helen Ellis,

Your compilation of stories both inspired me to be a classy lady and gives me hope for my future marriage. You kept the stories real and new. I will say I'm impressed by how you incorporated parts of yourself into the variety of characters written throughout these stories. Also you and your husband must be #marriagegoals.
Sincerely,
A future American housewife